The Story Recut
Limitless Blogs
LIKE THIS BLOG? GET MORE LIKE THIS – DELIVERED TO YOUR INBOX.
A team of nine from the United States and Canada band together on a journey of hope and adventure to Africa.
Arriving in Dar es Salaam, they begin as privileged vacationers on Safari in the Serengeti. After exploring the beauty and charm of Africa, including an encounter with the famous Maasai tribe, the team travels on a day's journey into the heart of Africa, where they seek to make a difference among AIDS orphans and the Inala village in Tanzania.
Dealing with their own preconceived ideas, prejudices and past hurts, they find courage and personal transformation in the most unexpected people and places. Eating strange food, living in small huts and helping the indigenous village, they discover that their journey is much more than an exercise in volunteerism. It's a journey of discovering who they really are.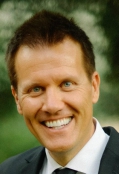 David Youngren is the founder of Limitless Research International Inc. His mission in life is to help you reach your destiny, live with purpose and actualize your dreams.